posted on 19 May 2010 11:27 by jjapha in Travel
Past weekends I went to Louisville, Kentucky to visit my friend there. Carol was my English partner when I first went to the college, Florida State University. I had a lot of hard time to live my life in English speaking country.
No one seemed to understand my accent and besides I could not pronouce the words correctly. I did sign up at the International Student Ceter for the English partner and this is how I met Carol.
We met every Friday (or more frequent, I don't remember (so sorry I'm old)) and went out for some activities (e.g went to Mexican Restuarant which is on the back street of the University). I told my story while carol was trying hard to understand me. I just realized that it's because I never say the English in the way it should be.
I mean you can read English, write English, but you can't say it. When you read English you have your inner voice in your head and you think that it should be read in this way. For me, it had been 25 years I have my own pronouciation and once I said it out loud. It's not right and that is why American people don't understand what I want to say.
Carol helped me fix this problem. She spoke to me slowly, and I think she was a good teacher, she spoke every word so clear that I could learn how to say it. Anyhow, I'm still not good at English, it's still so difficult everytime I have to tell story or express my thinking. Well and that is the story and now I'm here in United States, so I won't miss out the chance to see her again. And Here I am, spent the weekends with them.
The Sills
They have 9 months old baby boy. He weights 20 pounds and this is the first time that I hold a human (I always hold dogs and dolls) I don't know what is the right position for holding him. I end up with getting my arms sore.
It's so interesting to see how the American family raise a baby.For example, the baby is free to express himself though he can't talk now. Abraham says "I want to be a great artist, I will paint Mona Lisa with tomato sauce"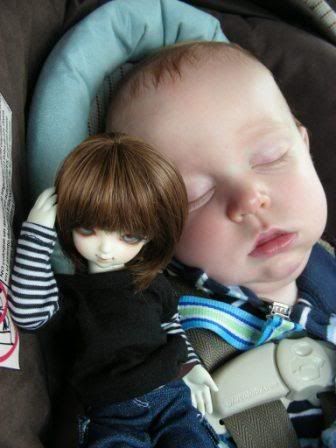 Alev wanted to have picture with Abraham, but he was not sure he would be unharmed
After Alev suceeded in getting near to Abraham, Aliv had more courage to do so
Watch out!! The giant is waking up!!!
After a short drive from the Sills's house, we arrived the Louisville zoo. Here, it offers the one year pass of a whole family jus $60 a year, comparing to $12 for an adult.It's very nice zoo and it's so worthly to get the one year pass.
We had only 2 hours at the zoo, however I thought I saw many interesting animals, though I don't know their names. Well I think he is Lemur, isn't he?
It's quite late by the time I arrived Louisville airport. Although I left princeton at 7 a.m. It took an hour to get me from princeton to Newark airport ant then 2 hours from Newark airport to Louisvill airport.Anyhow,I had a good time there and also my children.
Aliv with some kind of eagle
The zoo just got the new baby giraff and even had his name. Normally, I never care how people will think about me when I carry my dolls around and take a picture bacause I always think that people here don't care what other people will do anything. Carol just told me that a lady told their children to look at me, "look at that girt with the dolls" ha ha ha so now I know that it's not normal to take pictures of dolls here.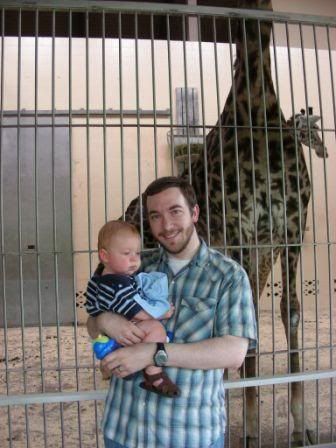 Giraff is Christopher's favourite animal. Unfortunately, he is too high that I could capture only his chest, sorry Chris.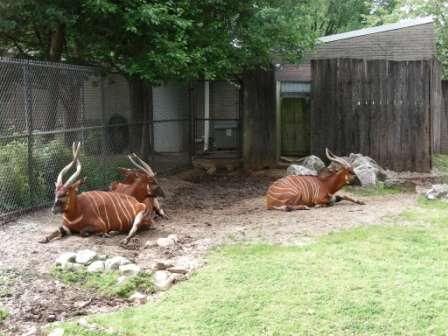 Some sought of animals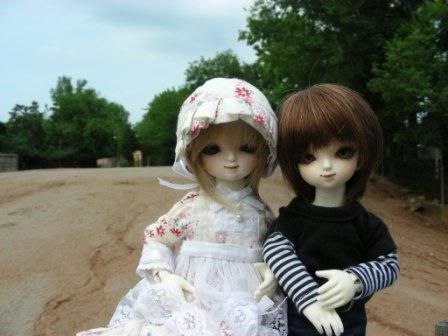 And I anticipated that this would happen when you took a picture of smal items, i.e.dolls, with the animals that kept far away. The result is that we won't see any animal in the picture.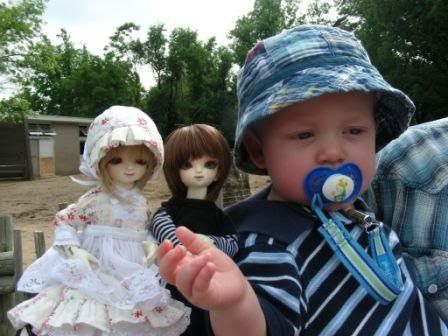 Abraham seemed to be interested in Alev and Aliv, I think they are good friends now
I think Abraham looks like Chris, esp when he wears sunglasses (that means he is so handsome like his father ha ha ha)
The sad thing is I just realize that I have only two pictures taken with carol. What I have been doing!!!! I wish I would have a chance to come back here and see her again. By that time I'm so sure that Abraham will grow up and can't lure me to play with him all the time like this again!!!! (well, I have lots of Abraham pictures, in every movement!!!! he just so cute that I can't resist!!!)
I like this picture a lot and I just put in the facebook that carol might not like this one because she has rolls on her neck.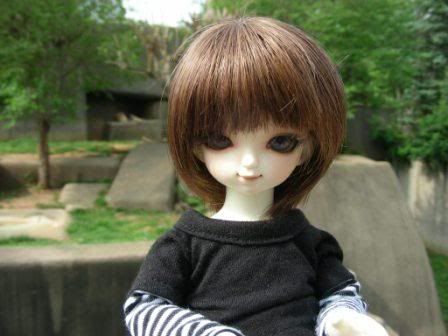 I need to take picture of the Lion and then Alev, otherwise we won't know what is laying behind him.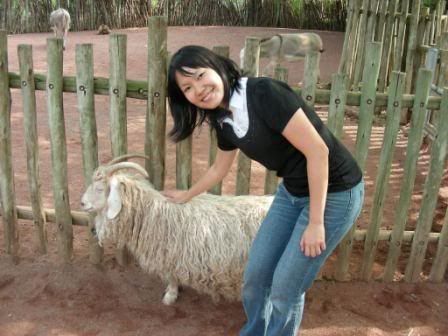 He must be touched at the back gently, unless you want to have goat fight
Though they face are blur, Meerkats are clear.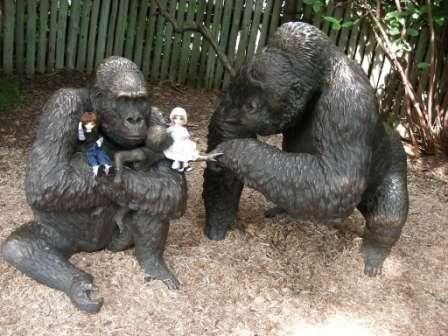 Husband gorilla : I thought we have only one baby and why these two kids look different from us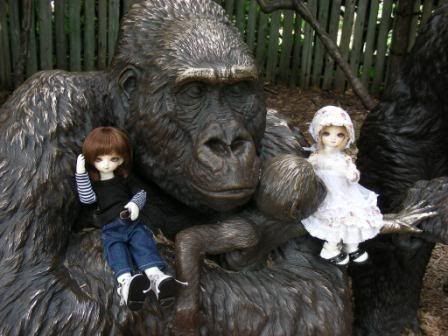 Wife gorilla : Well, propably they are mutants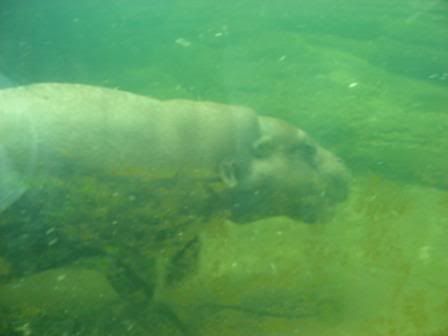 Some said that the gold fish is okay to stay in a smoll bowl becasue it has very short memory so it always think that it never swim back to the same spot. Well I think the Hippo in the zoo might have short memory too
Alev and aliv when grow up.
Can't believe that I have the same height as the fully grown up gorilla, just need longer arms.
They looked so happy to be in the stroller instead of their granny's bag.
Can you guess what is behind the bush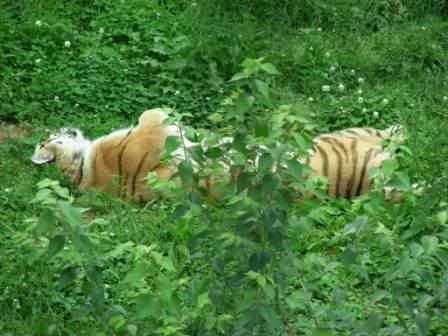 Urrrr just a kitty laying on his back
Here they put a kitten in a cage and the tiger outside the cage.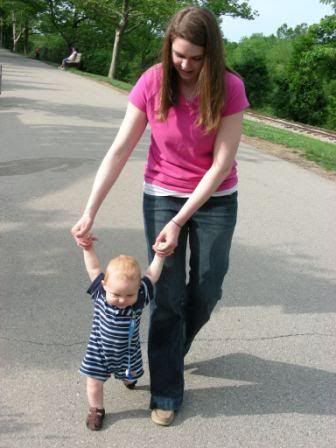 After 300 inches walks, he said no more walking.
Do you think it's kind of roll swap?? (just kidding)
In thailand, sometimes we say that if you want to know how hard your mother get through her pregnancy, just imagine you put someone on shoulders and carry him all the time. Abraham, don't you think your mother had carried you long enough???
I want the camera
He glanced at the camera and laughed in his throat (you so cool boy)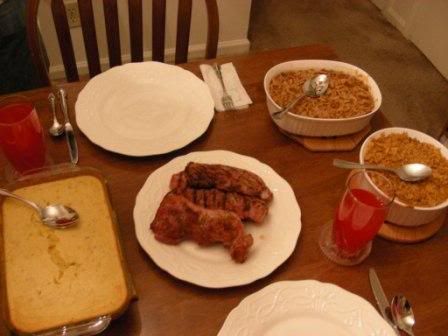 This the best meal I ever had since I have been in the united state
I wish my stomach was bigger!!!! I feel so hungry every time I see this picture. Carol I want to eat your cook!!!!! (carol said, very well, all you need to do is flying to Kentucky)
While the Sills was sleeping, they came out and play
and stayed in Abraham's swing
even next morning, they played with Abraham's toys
Abrham rushed to his mother to report that his toys are abused by dolls
You had your lunch, I had mine, and took some pork to the airport
I went to church with the Sills (though Abraham was not really in the church but anyway he was under the same building) and I met Chris's parents. It rained that morning and I had a little bit concern with my flight. Anyhow, it turned to the very clear sky and I arrived priceton safely.
We kind of left carol's house quite late so I didn't have much time to say goodbye to carol. I feel so sad that I think shouldn't I see her becasue I feel more sorrow then I think about if I won't have chance to see her again. I wish I had more time, but anyhow time flies and sooner or later I have to say goodbye to her anyway.
Like my training program in New Jersey, five weeks sounds so long but here is the last week. Just three day mores and probably I won't have a chance to see these people again. They are good people, really.